Our A La Carte Items & Packages
Browse our pricing to see what is the best fit for you
If you are looking for an awesome experience with a little dance floor lighting for after dinner, this package is for you.
✓ Up to 40 hours of pre-planning and production
✓ Up to 4 hours of DJ (day of service)
✓ Dance floor lighting
✓ 24/7 access to planning forms and music database
Click here for great photo booth options
*Please, no substitutions. If you would like to add additional services to a package, see the a la carte options below. A 3% service fee is added if you choose to pay with credit/debit card.
DJ Only
✓ Senior MC Rate: $1200 for Up to 4 hours (day of services) – Having a smaller weekday wedding (Monday – Thursday)? Then this would be great for you.
Other Options
✓ Don't want the party to end? Overtime is only $250 per hour
✓ Want to share in your very first dance on the clouds? It's only $600
✓ Want to make sure your guests can hear every word of your vows? Great ceremony audio is only $300
✓ Want to match your theme with great ambient lighting? It's only $750
✓ Want to personalize your wedding with your newly married monogram? It's only $300
✓ Want to enhance your cocktail hour or dancing experience and sprinkle some instrumentation in? Add a fusion musician for only $600
✓ Additional Speaker: $200
✓ Dance Floor Lighting: $300
✓ Ceremony Livestream: $250
 Want something fun for when your guests aren't on the dance floor? Click here for great photo booth options
Photo Booth
✓ Mirror Me Booth: (Up to 5 Hours) $1350
✓ Open Air Booth: (Up to 5 Hours) $1350
✓ Keepsake Scrapbook: $150
Dancing on the Clouds
$600
Your first dance will be unforgettable when you sway through the clouds. This special effect adds a truly memorable element to your celebration that looks stunning in photos and will leave guests in awe.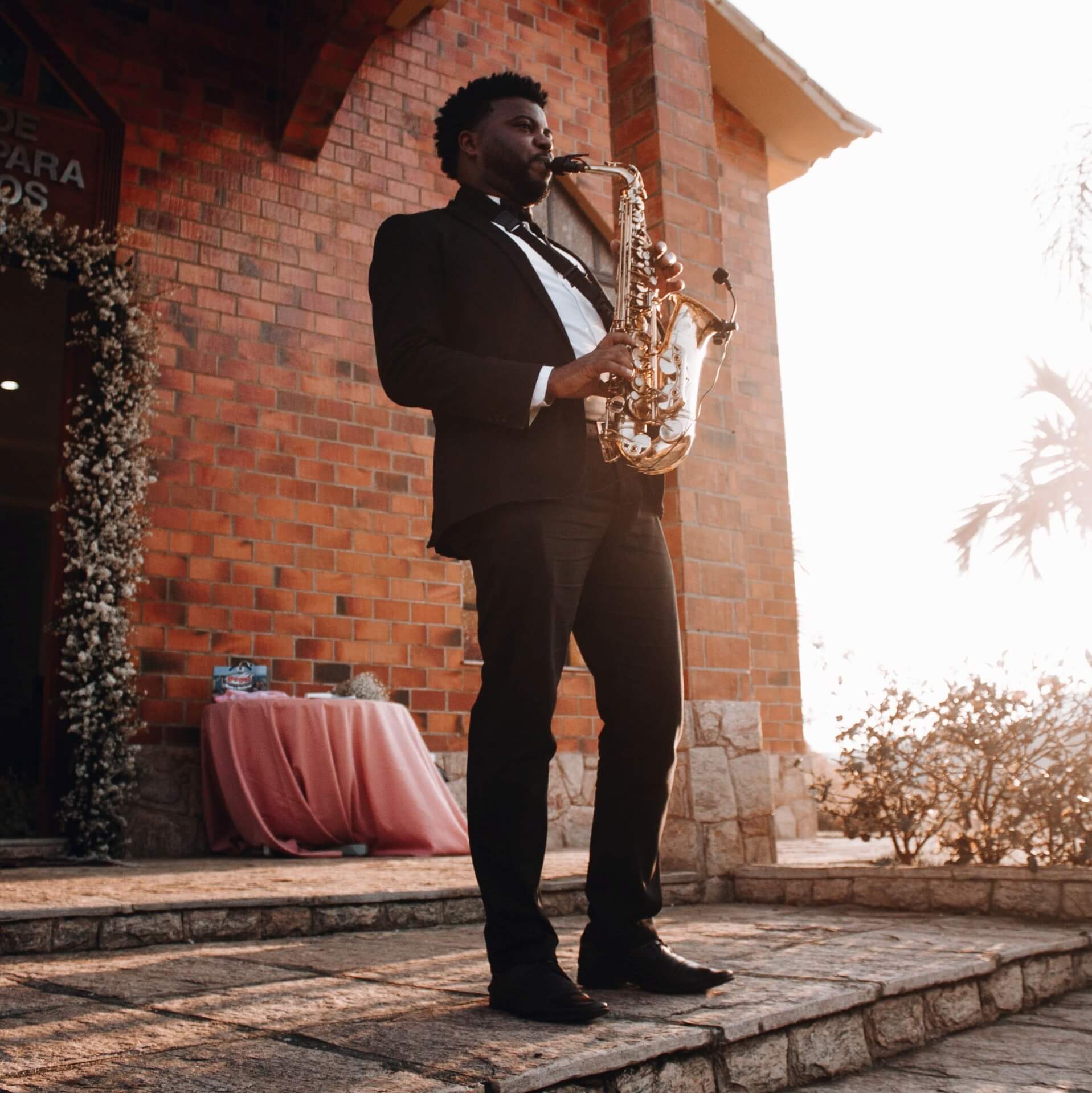 Fusion Musician
$600
In addition to adding an elegant, personal touch to your cocktail hour, a fusion musician such as an electric violinist, saxophonist or percussionist creates an intimate atmosphere that would be perfect for dinner or dancing.
Custom Monogram Projection
$300
Personalize your big day with a custom monogram which is projected onto the walls or floor of your venue to showcase you as the stars of the event.
Ambient Lighting
$750
Lighting can take the ambience at your celebration to new levels, with striking colors that match your wedding theme and set up amazing photos.
Mirror Booth
(Up to 5 Hours) $1350
• Props & Attendant included
• Print, text, or email your images & GIFs
• Layout is fully customizable with colors, logos, brands, etc.
Open Air Booth
(Up to 5 Hours) $1350
• Props & Backdrop Included
• Text, or email your images & GIFs
• Sleek and takes up minimal space at your event