https://vimeo.com/223893515
Tim and Kerri Lammers' ceremony and reception took place at The Springfield Country Club and they shared their special day with 100 of their closest family and friends.
This was unlike any other wedding I have ever provided entertainment for and a day I will never forget. I met Tim when I was 12 years old and he has been one of my closest friends ever since. It was one of the greatest honors to be a part of his wedding as a guest as well. I first met Kerri about nine months before their wedding at a friend's 40th birthday party. I instantly liked her and knew that Tim and her were perfect for one another. I couldn't be happier for them.
David Frost from David Frost Photography and Ryan Burns from Data LaForge were there to capture amazing images and video of their special moments throughout the day.
Tim, Kerri and I got together before their special day to plan out their wedding and we discussed a myriad of ideas. By the time we finished, the only thing that was up in the air was their grand entrance song! They narrowed down some songs and chose "Sir Duke" by Stevie Wonder. Friends gathered on the dance floor as Kerri and Tim shared their very first dance as husband and wife. They chose "Can't Help Falling In Love With You" by Elvis Presley.
Tim and Kerri's cake ceremony song was "I Choose You" by Sara Bareilles.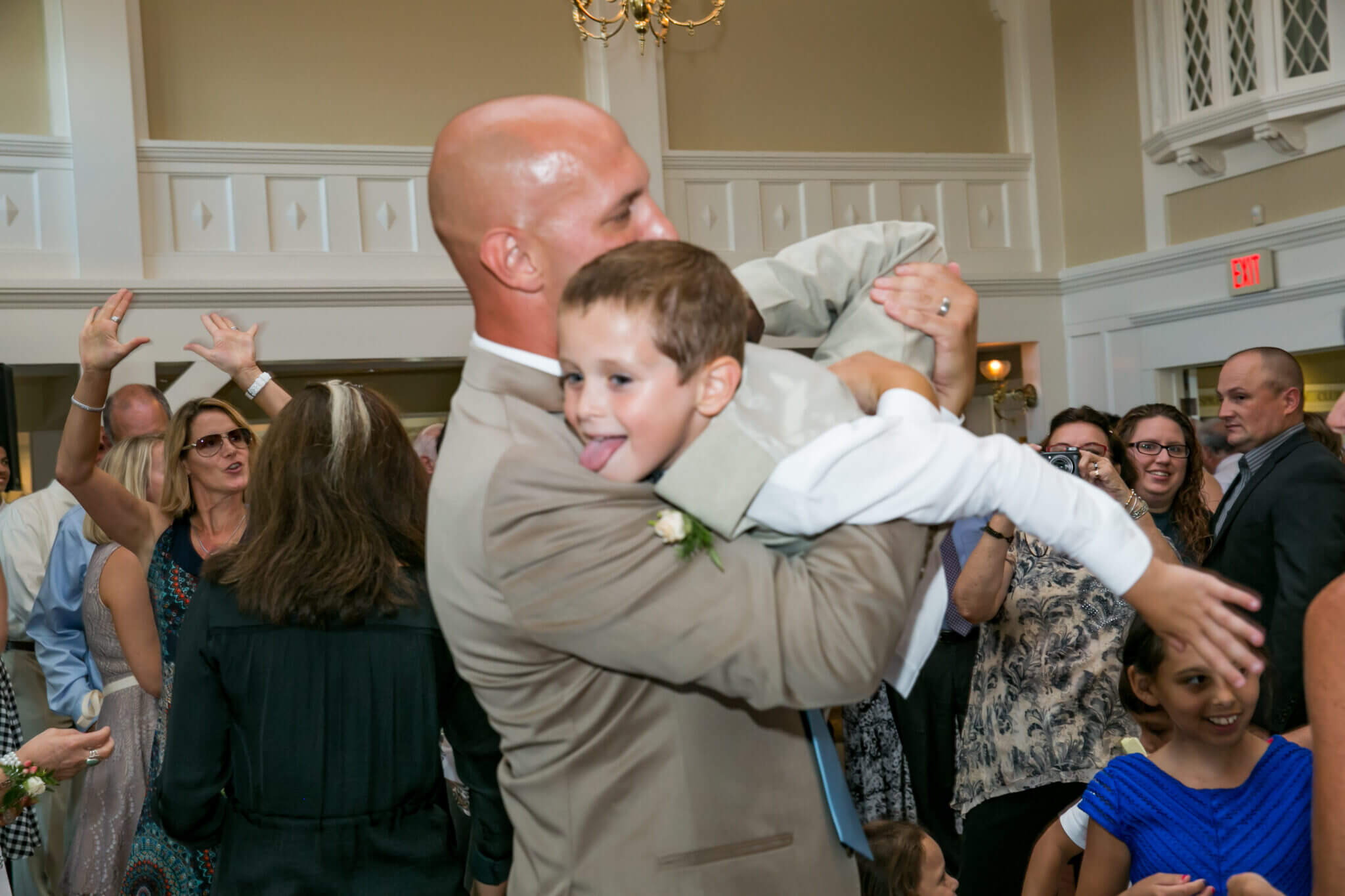 Tim with his "little peanut" Alex.
Kerri and Tim's last slow song of the evening was "Thinking Out Loud" by Ed Sheeran. Family and friends circled around them for this special moment. Towards the end of the song, everybody got in there to give Kerri and Tim one great big group hug with high fives. I had to get in there for that one!
Congratulations Mr. and Mrs. Timothy and Kerri Lammers!