150 friends and family came together to witness Erin Cromer and Walther Mendez exchange vows and share in their very first kiss as a married couple. We planned their wedding over multiple video visits since they were living in Charlotte, North Carolina. When the day arrived, they had their ceremony at 11:00 a.m. followed by their reception at 11:30 a.m. at The Aqua Turf in Plantsville, CT. Collins Entertainment was honored to be part of such a memorable day. We worked closely with George Street Photo and Video and Bobby and his team at The Aqua Turf.
The processional song chosen for the wedding party was Daniel Jang's cover version of John Legend's "All Of Me." Erin's processional song was "When Ginny Kissed Harry" from Harry Potter and the Half Blood Prince. Erin is a huge Harry Potter fan, so it fit perfectly.
The introductions began and Jim Collins welcomed family and friends to Erin and Walther's reception. The wedding party came into "Closer" by The Chainsmokers ft. Halsey. Erin and Walther were introduced into the room to "The Way You Make Me Feel" Michael Jackson and the room erupted with applause!
Family and friends surrounded the dance floor as Erin and Walther danced on the clouds to their custom-mixed first dance of Ben E. King's "Stand By Me." After the first chorus of the song, Erin and Walther surprised everyone with Prince Royce's version of the same song!
The dance floor was packed immediately after their first dance!
Cake Cutting – Maroon 5 – Sugar
Erin shared a very special dance with her father, John. The song they chose was "My Little Girl" by Tim McGraw.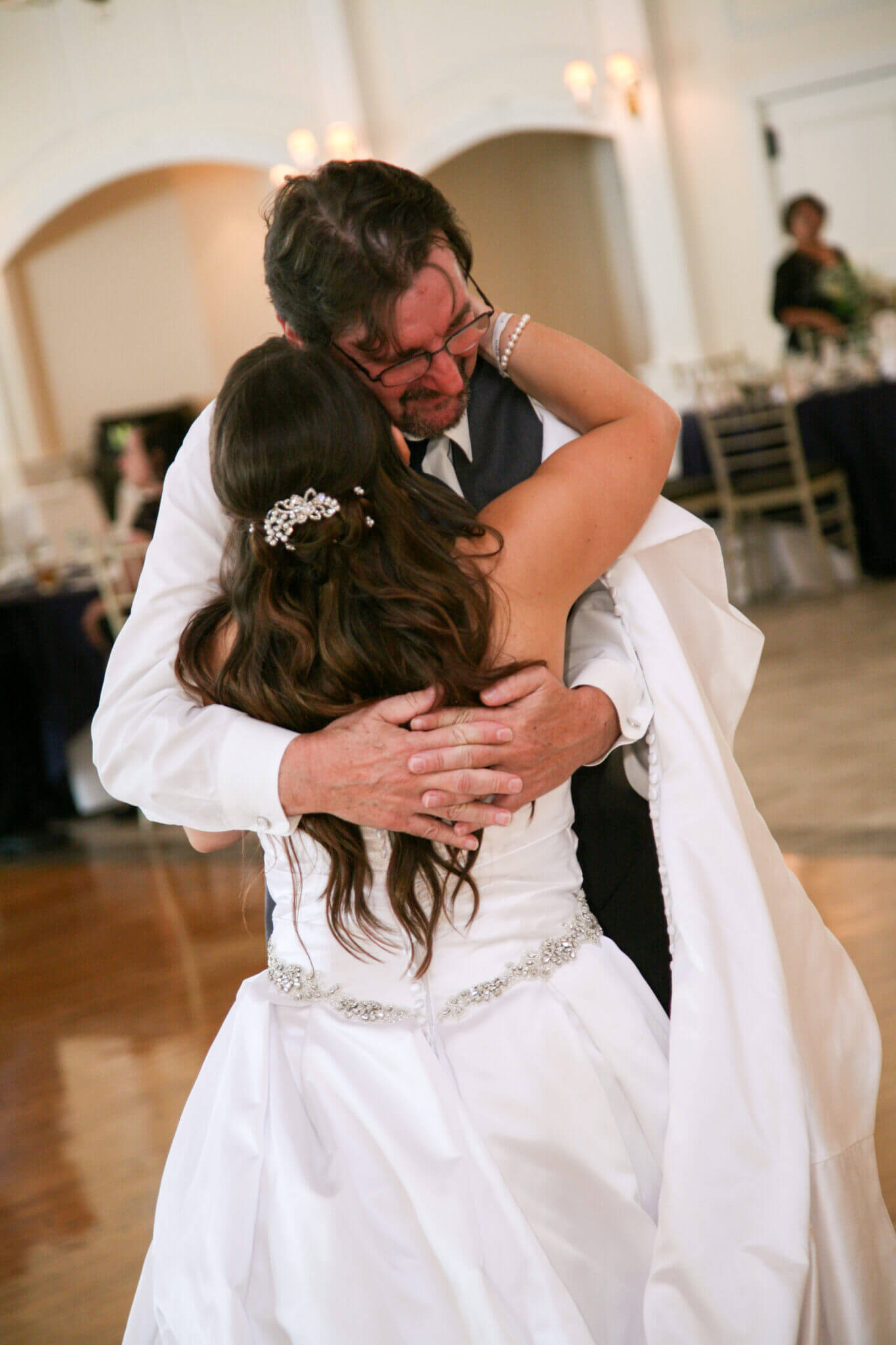 Walther and his mother Sara shared a special dance called "Luna De Xelaju Marimba."
Erin tossed her bouquet to the single ladies and "I'm a Freak" by Enrique Iglesais was the song chosen.
Walther removed Erin's garter as Calvin Harris ft. Rihanna's "This Is What You Came For" set the mood.
Walther threw the garter to Bill Conti's "Gonna Fly Now."
Here are some of Erin and Walther's favorites that were played at their wedding:
Un Beso – Aventura
Sorry – Justin Bieber ft. Skrillex & Blood
Bailar – Deorro
Bailando – Enrique Iglesias
You Make My Dreams Come True – Daryl Hall & John Oates
Rock With You – Michael Jackson
The Way You Make Me Feel – Michael Jackson
Love Never Felt So Good – Michael Jackson ft. Justin Timberlake
Milkshake – Kelis
Uptown Funk – Mark Ronson ft. Bruno Mars
Locked Out of Heaven – Bruno Mars
Fun – Pitbull ft. Chris Brown
Shake It Off – Taylor Swift
Shout – Temptations
Descontrol – Daddy Yankee
Lo Que Paso Paso – Daddy Yankee
Tu Principe – Daddy Yankee
Suavemente – Elvis Crespo
679 – Fetty Wap ft. Monty
Walther & Erin chose She's Everything by Brad Paisley as their last slow dance of the evening.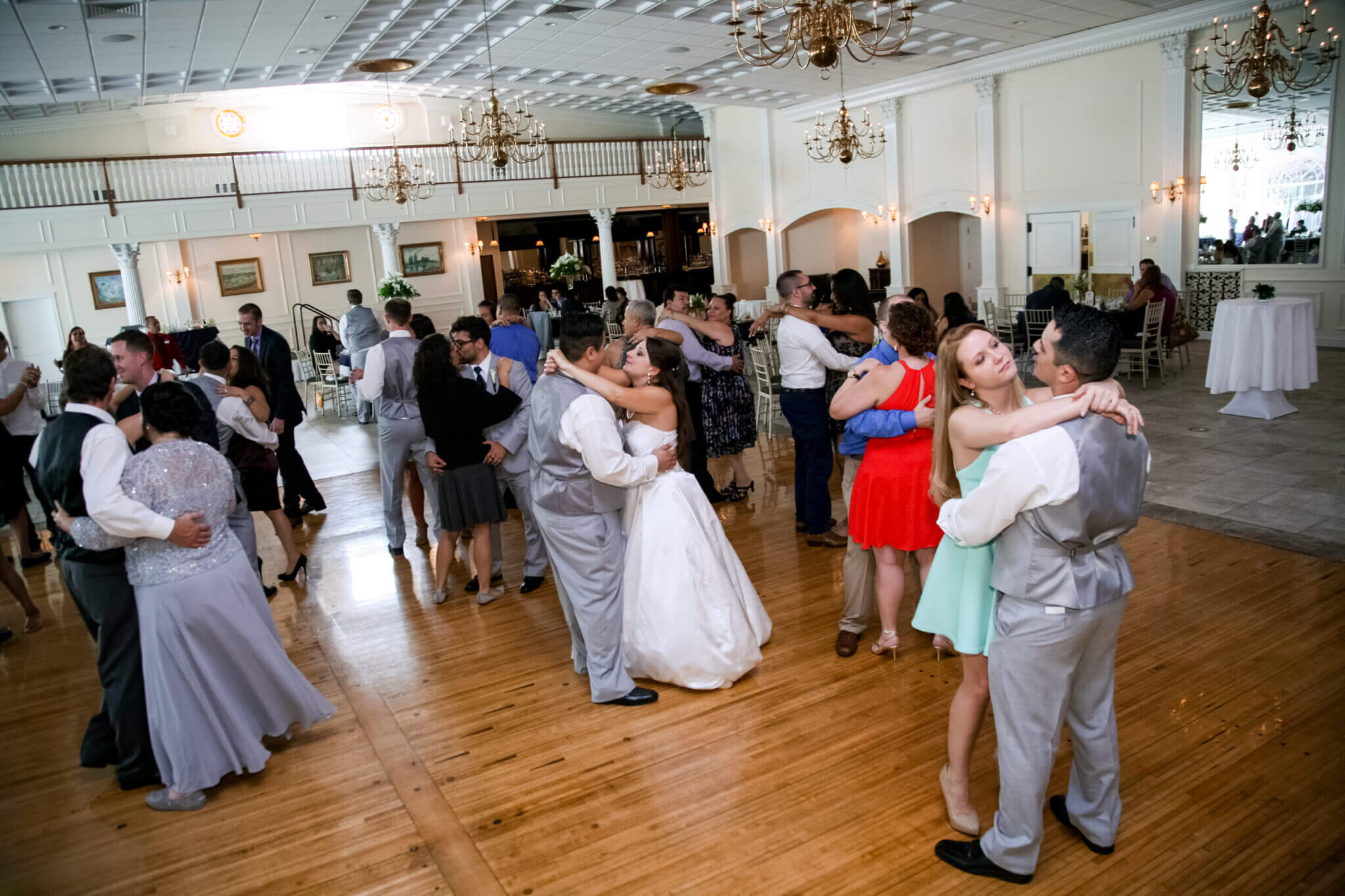 Erin's post on theknot.com –
"I just had my wedding on 9.10.16 and I highly recommend Collins Entertainment. We live in NC and Jim made it very easy to plan the day. He was available with email or skype which helped out a bunch. His website and documents were very easy to use and he was very prepared to answer any of our questions. He is very experienced and professional with planning. The execution on the day was also amazing. He coordinated with the other vendors to make sure the day went by without any issues. He sends you a schedule of the day before the wedding and puts you at ease that everything has been planned for. If you do book Collins Entertainment, I highly recommend that you opt for the Photo Booth. The booth was one of our favorite add-ons to the day and you get a cool photo album at the end of the day. Do yourself a favor and book a true professional with Collins Entertainment."